Tricking is an exciting and dynamic form of athletic training that combines elements of martial arts, gymnastics, and breakdancing. It involves performing acrobatic and gymnastic movements, such as flips, spins, and kicks, in a choreographed and often highly stylized manner.
Our class is designed to help you learn and master the art of tricking, regardless of your skill level. Our experienced instructors will guide you through each step of the process, providing personalised feedback and coaching to help you improve your technique and achieve your goals.
In our class, you'll develop your strength, endurance, balance, and coordination as you learn a variety of movements and techniques. Whether you're a complete beginner or an experienced martial artist, our fun and supportive environment will help you challenge yourself and achieve new heights.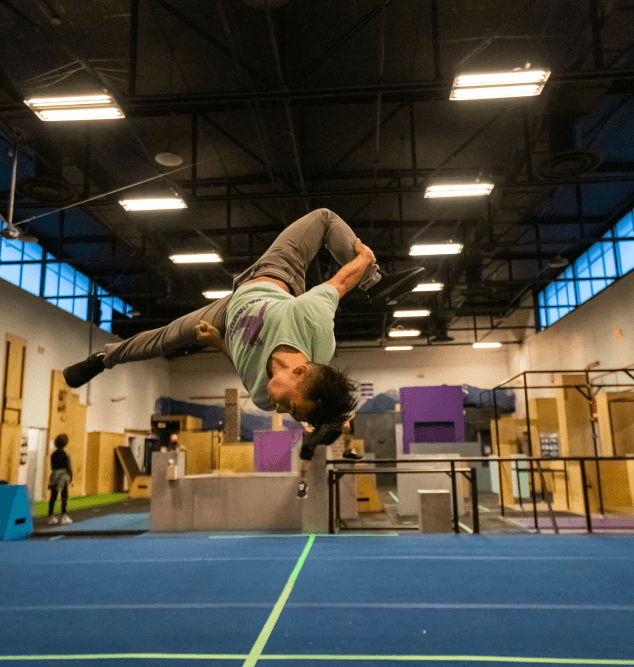 Let us make the registration process effortless with a personalized tour, ensuring all your questions are answered before you begin your exciting journey at Origins. 
BOOK YOUR FREE CONSULTATION
We've love to hear from you. If you have any questions or want to sign up, feel free to call us at 604-558-1779 or fill in the contact form below. We will get back to you as soon as possible.