Looking to take your parkour skills to the next level? Our private lessons offer one-on-one instruction with our experienced coaches, who will work with you to develop a personalized training plan that suits your goals and abilities.
During your private lesson, you'll have the opportunity to work on specific skills, receive personalized feedback, and progress at your own pace. Whether you're a beginner or an advanced athlete, our coaches are here to help you achieve your parkour goals.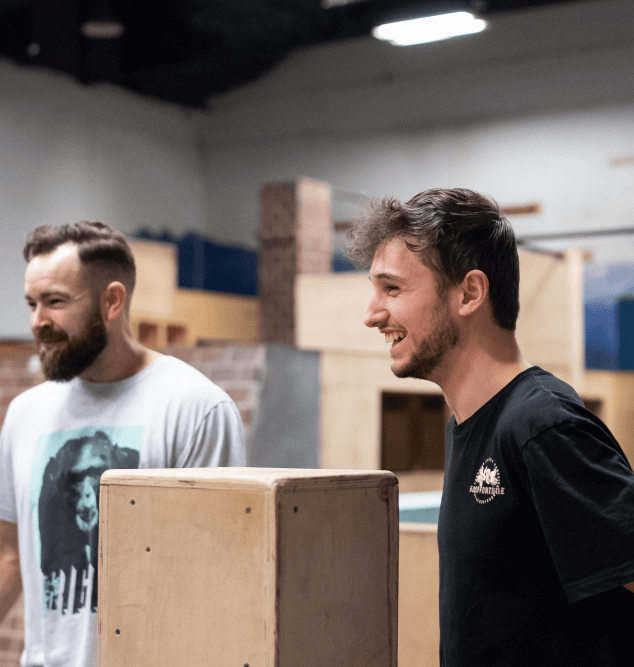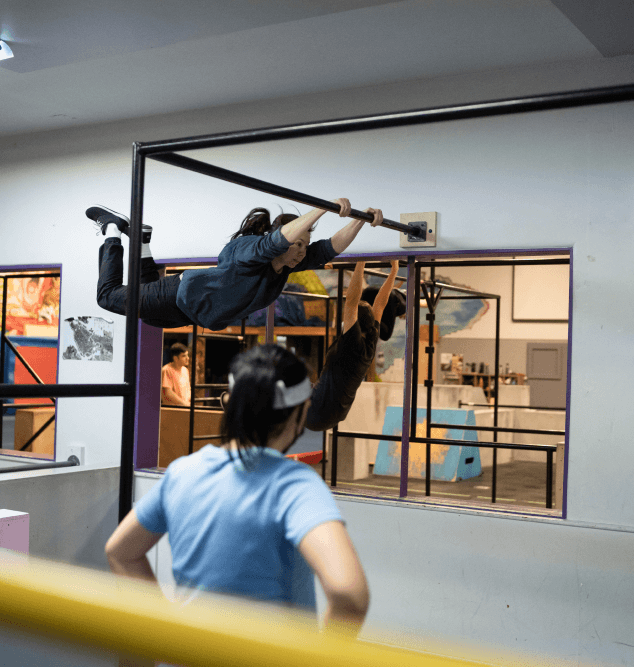 Interested in booking our facility for your group? Whether you're a school group, corporate team, or just a group of friends looking for a fun and challenging activity, our experienced instructors will tailor the lesson to your group's needs.
During the lesson, you'll learn a variety of parkour skills, including jumping, vaulting, climbing, and more. Our instructors will work with you to break down the movements into manageable progressions, so you can learn at your own pace and feel confident in your abilities.
Our private group lessons are perfect for school groups, corporate team-building events, or just a fun activity with friends. We can accommodate groups of all sizes and skill levels, and our instructors will work with you to ensure a safe and enjoyable experience.
Book your private group lesson today and experience the thrill of parkour with your group!
Looking for a unique and exciting way to celebrate your child's birthday? Look no further than our parkour birthday parties!
At our Vancouver location, birthday groups can reserve 90-minute time slots on Saturdays from either 12:00pm-1:30pm or 1:00pm-2:30pm. At our Port Moody Studio, birthdays may be booked from
4-5:30pm. During these times, the gym will be entirely empty, giving your group exclusive access to our facility.
During your 60 minutes in the gym with a coach, your birthday group can enjoy a parkour lesson, obstacle courses and challenges, parkour-themed games, or a combination of activities tailored to your group's interests and abilities. Our experienced coaches will guide your group through a fun and safe parkour experience.
Afterward, you'll have 30 minutes in our party room to enjoy snacks, cake, gifts, and other celebratory activities. You're welcome to bring your own food and decorations to make the party truly your own.
The cost to book a time slot is $300+GST for up to 10 participants. For each additional participant, there is an extra $30+GST charge, paid upon arrival. Our parkour birthday parties are perfect for children ages 5-14 and are sure to create lasting memories. Book your party today!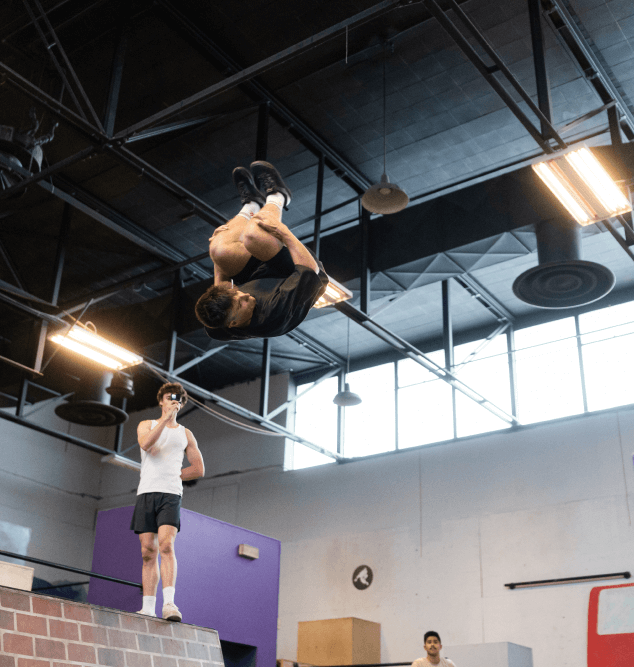 We've love to hear from you. If you have any questions or want to sign up, feel free to call us at 604-558-1779 or fill in the contact form below. We will get back to you as soon as possible.