Are you ready to change your or your kid's life with parkour?
We can't wait to show you the moves and skills to achieve a confident and adaptable body. 
Start by clicking one of the buttons below, which will open up a new tab for our online waiver. 
2. Enter in your information. Even if you are signing for your child, make sure you are entering your information on the first page.
Click Next
If Signing for Your Child you will be taken to a new page to enter their name and birthdate. 
3. Read the fine print. Don't miss the emergency contact!

4. Sign and Click (Accept Waiver)
This part sometimes takes a few moments to load. You'll know its completed when you are taken to our MindBody website, which looks like this 

5. Welcome to our MindBody site. This is where you can sign up for classes and make purchases. You can toggle the date in the upper right corner and click SIGN-UP on the first class you would like to attend.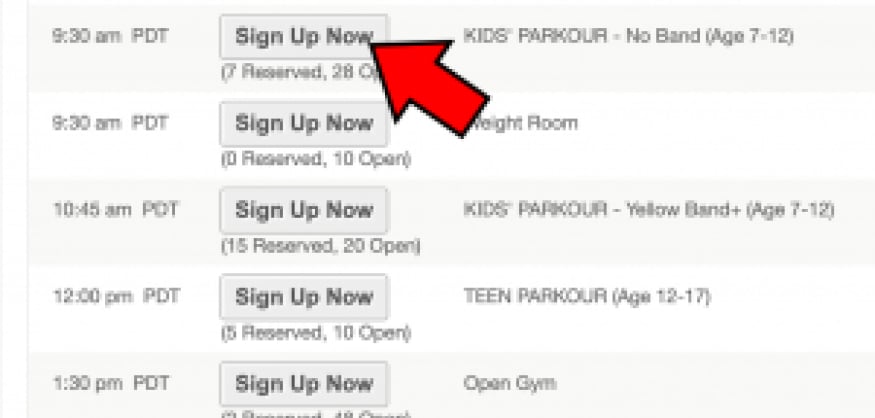 Looking for programs for Ages 5-7 or Home Learners? You'll find these semesters in the Enrollments tab. You cannot use a contract or drop-in class to pay for an enrollment. Please contact us if you need assistance signing up for an enrollment. 

6. If registering for yourself go ahead and hit make a reservation. If registering for your child make sure you select their name on this page.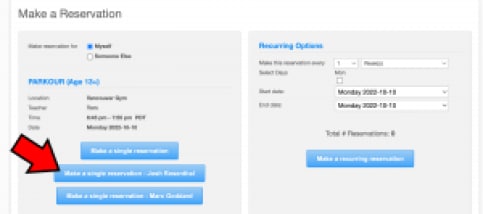 7. Now you can select your pricing option. MindBody will automatically take you to a page with flex passes where you can purchase a Drop-in Class or a 5 Class Pass. To get the most bang for your buck we recommend getting a membership. As a newcomer you can get 25% off your first month!
You can also purchase passes for Open Gym in the Services Tab.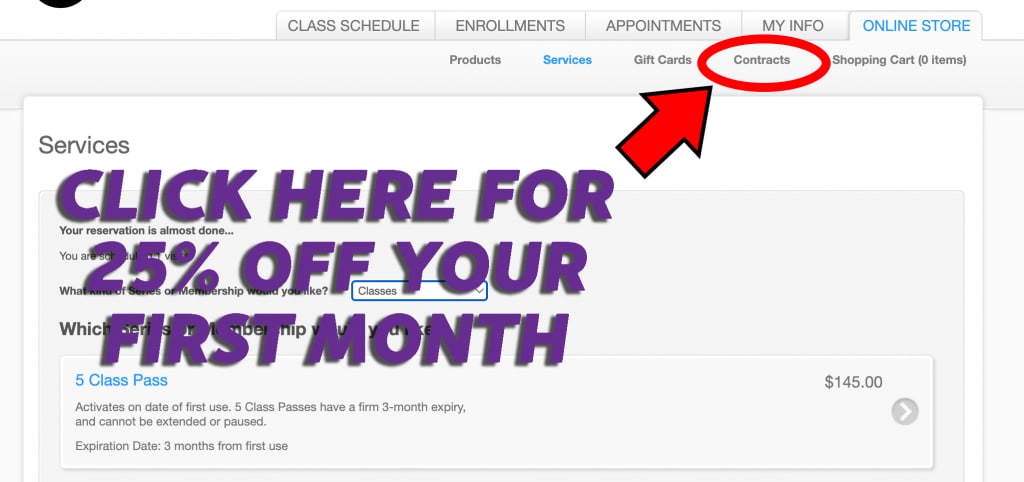 8. Click "Make Purchase" and you will be taken to the final Check-Out Screen. 
9. What about my Other Kid?!?! Apologies for the inconvenience. MindBody needs you to go back to Step 5 and repeat the process in order to sign up another child. 
You're all done! You should receive an e-mail confirmation after your purchase is completed.
For general information about your First Visit. Check out our FAQ Page